Find Your Dream Home Today
We are a Real Estate Broker specializing in buyers and seller's representation, located in Indiana with more than 40 years of experience.
Types of residentials homes that we sell in Indiana
Lauck Real Estate is a Real Estate group specializing in buyers and seller's representation. We are a proud couple from Indiana with more than 40 years of experience in building, selling & buying residential homes.
How do we differentiate ourselves from the others?
We consider ourselves as a One stop shop. We'll guide you through the qualification process, we connect you with the right lender according to your circumstances and we advise you during the whole process of buying your home until the day of closing
We make the difference in Real Estate
We help our clients to buy and sell their home: with a lender, land contracts, new construction, cash and rent to buy.
We understand everything about the immigration process. USCIS is a big part of most of our customer's lives. Asylum, DACA, TPS, Visa U, and others.
We give information and advice in all of the process in Spanish and English.
We advise on how to build your credit, payoff your debts faster to obtain the best rate for your dream home.
What Are You Looking For?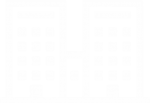 We help you find the apartment you need We find for you the townhouse you are looking for in the best place in the city. We have for you the best neighborhood to live the dream of your life
OUR WORD IS RESPONSIBILITY, AND OUR CLIENTS TELL THE TRUTH ABOUT US…
Trabajadores incansables y muy profesionales.... Los recomendaré 💯%. ¡Encontraron la casa de mis sueños y no podría estar más feliz! 🤗 También ayudan a las personas que no hablan inglés con sus trámites, por lo que definitivamente es una ventaja.

Tony & Jenny Lauck helped us buying our first house🏠 Excellent service from the beginning of the process and continues to, well after closing. We highly recommend them, they are always available to answer any concerns you have. 💯 recommended!
Excellent people are a great team. I recommend it to the 💯 super friendly patient professionals and the main thing that I liked the most about them was their ability and speed in their work. I had dealt with two different real estate and just wasted my time and with them everything was quick and easy.
Let's Find You Together The Place You Deserve
It is our goal that at the end of your transaction, we'll have earned the right to ask you for referrals of your friends, colleagues, and family members. Your referrals are a reflection that we have also rendered your trust.